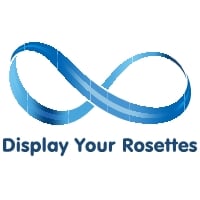 A Selection Of Our

Rosette Holder Designs . Some Ideas For Displaying Your Rosettes.
Choose a Rosette Holder by clicking on the photo s  below OR Select a category to browse ,  which will take you to your selection in our shop.
We offer the largest range of designs and sizes of Rosette Holders in the UK., making us the number one supplier. 
 NOW Shipping Worldwide .
 NO QUIBBLE MONEY BACK GUARANTEE IF YOU ARE NOT DELIGHTED WITH YOUR PURCHASE.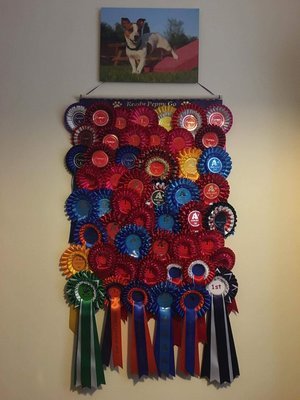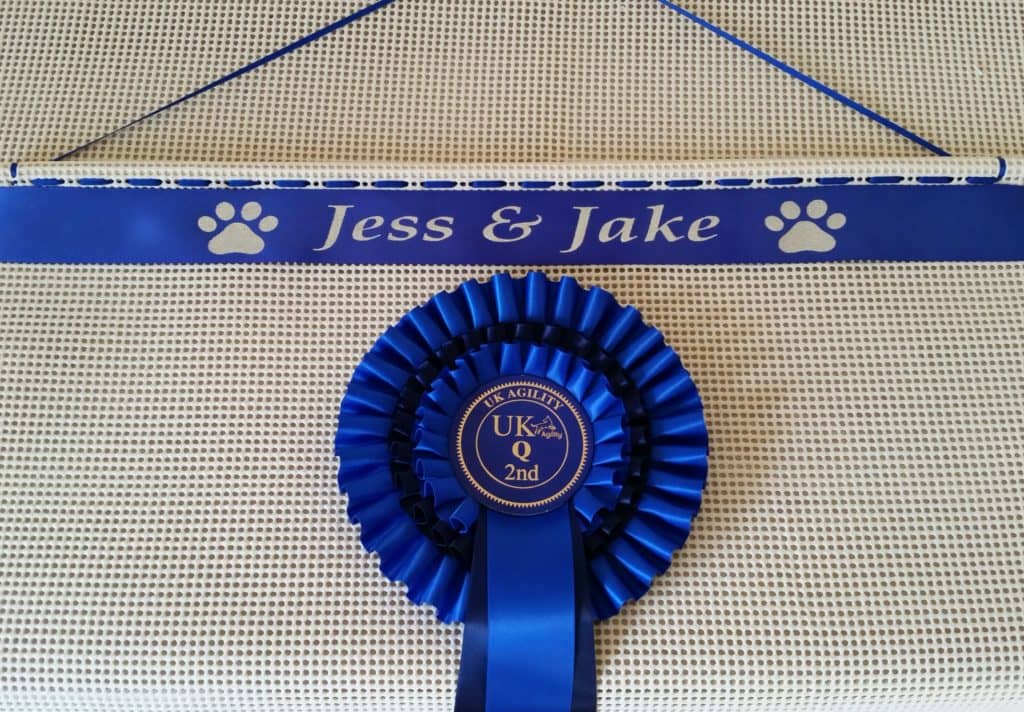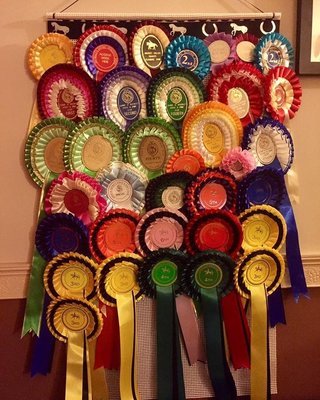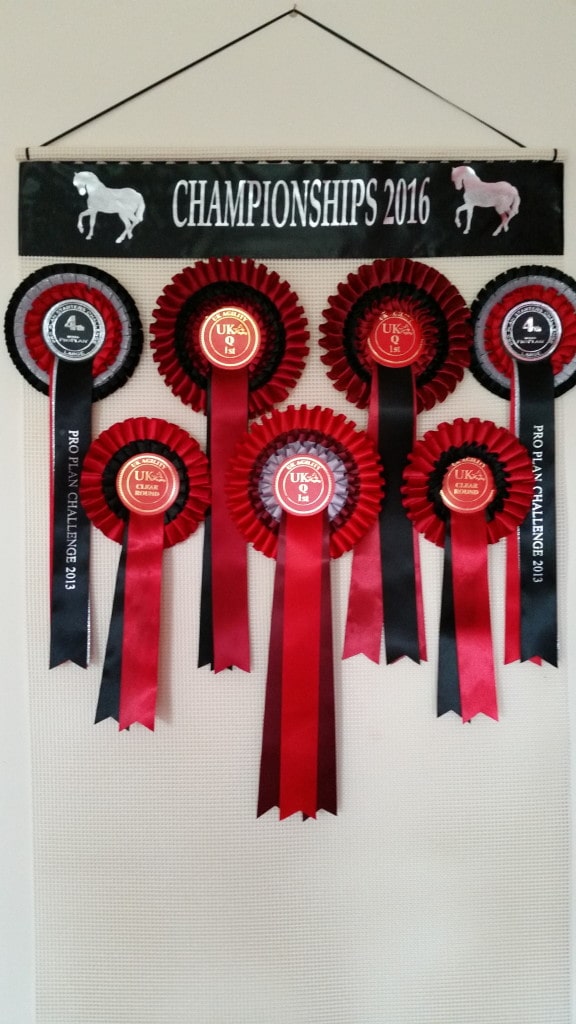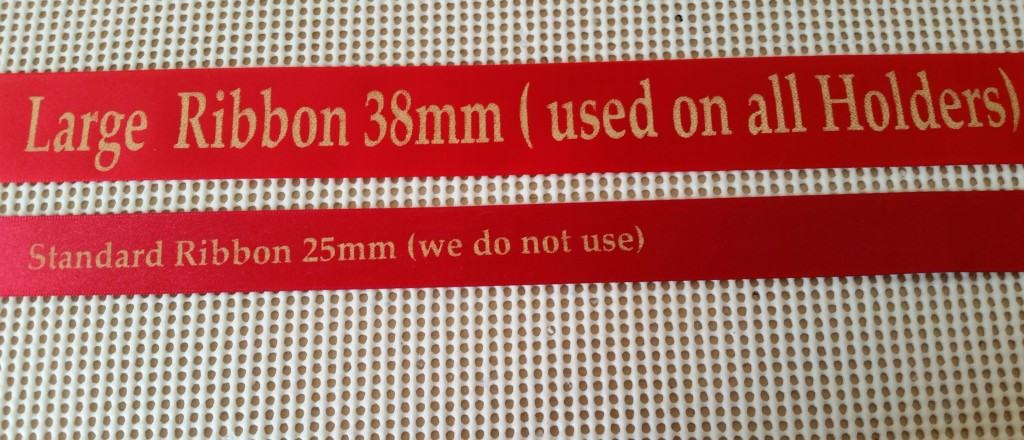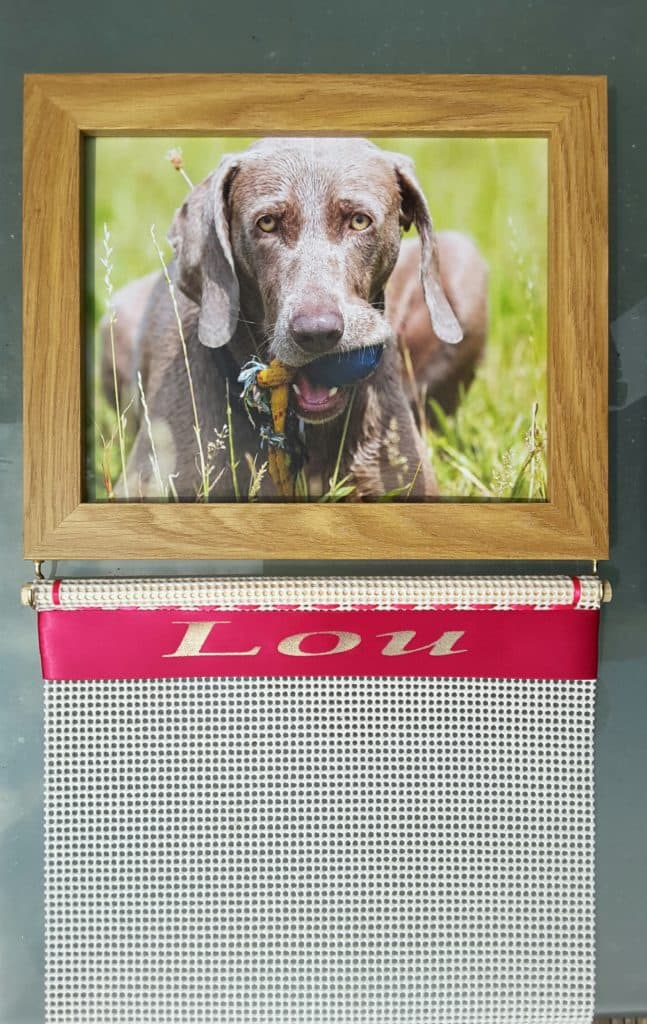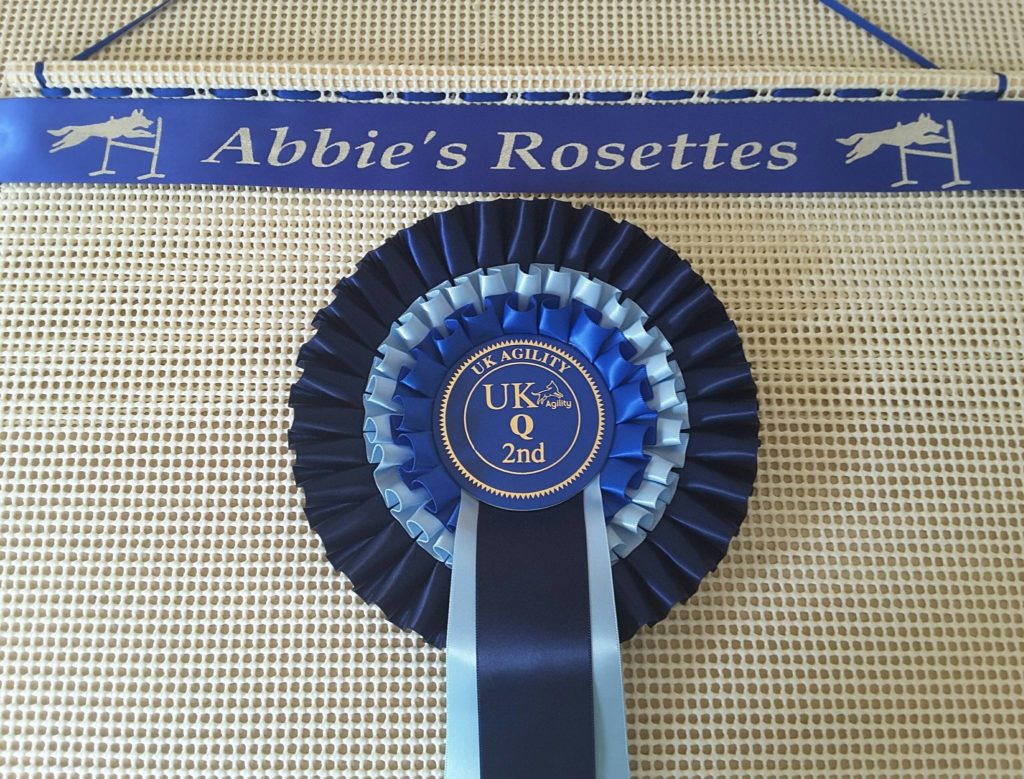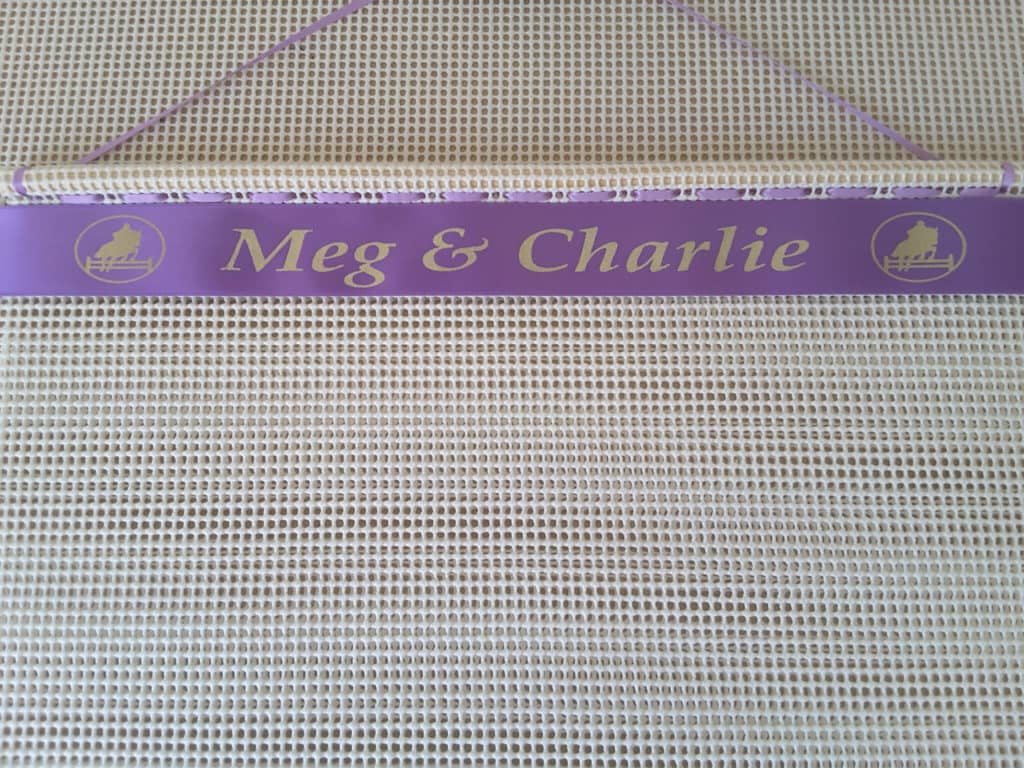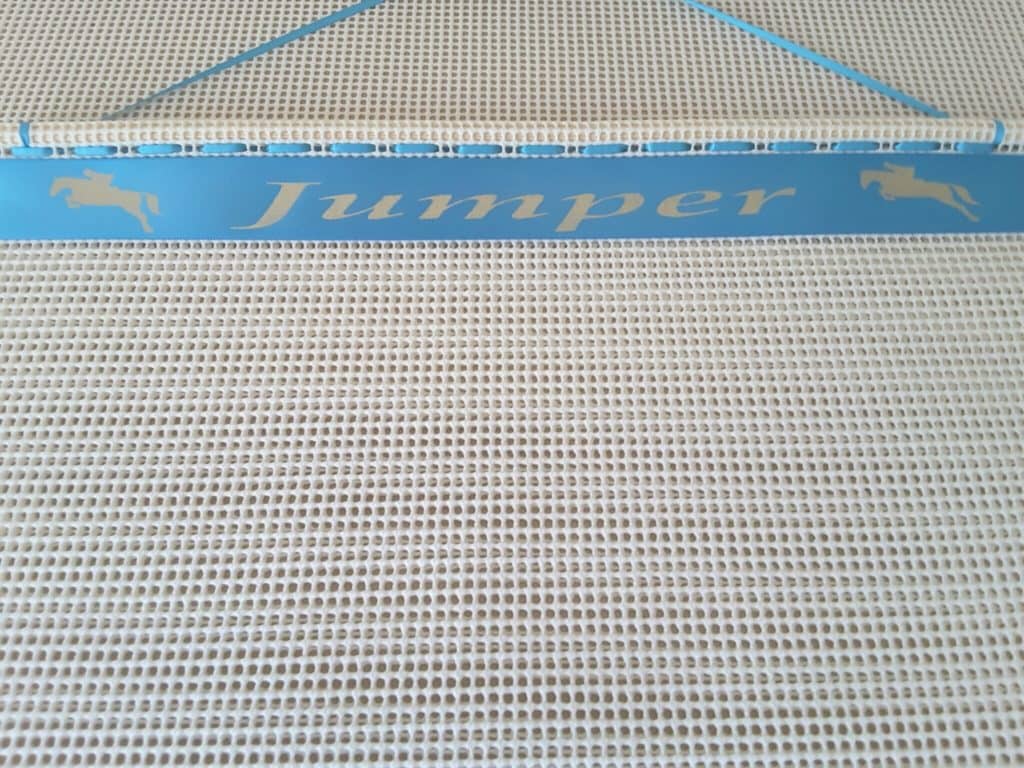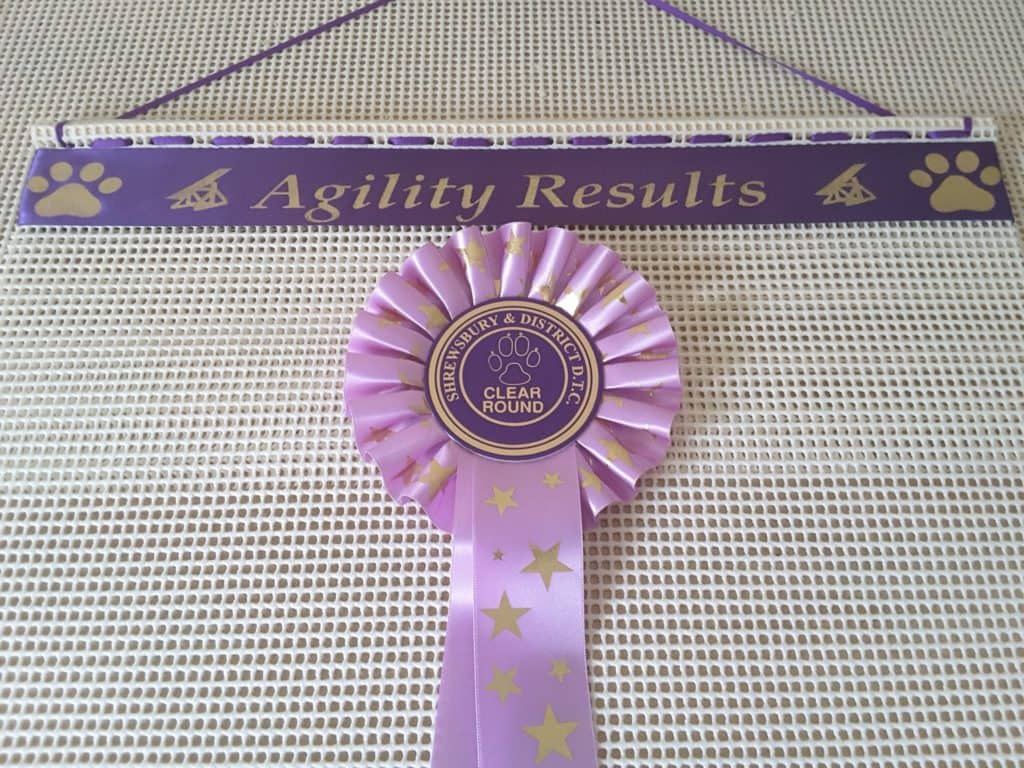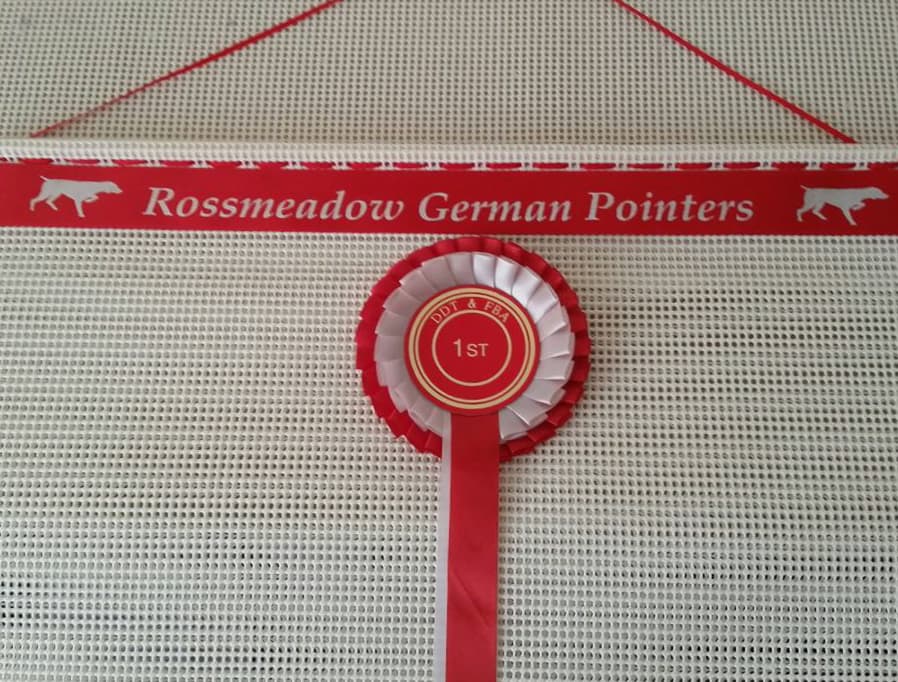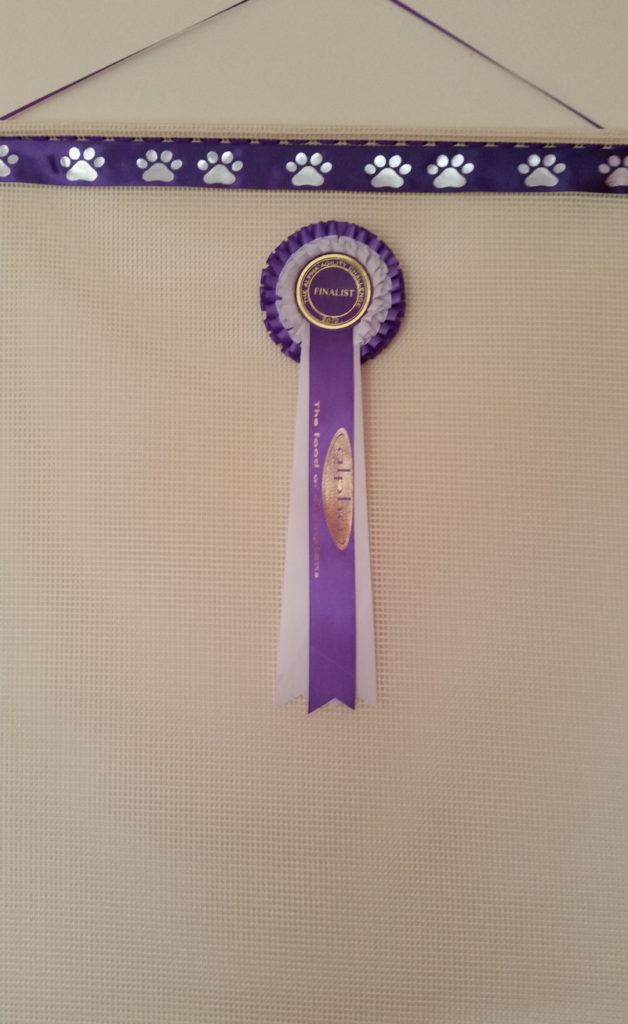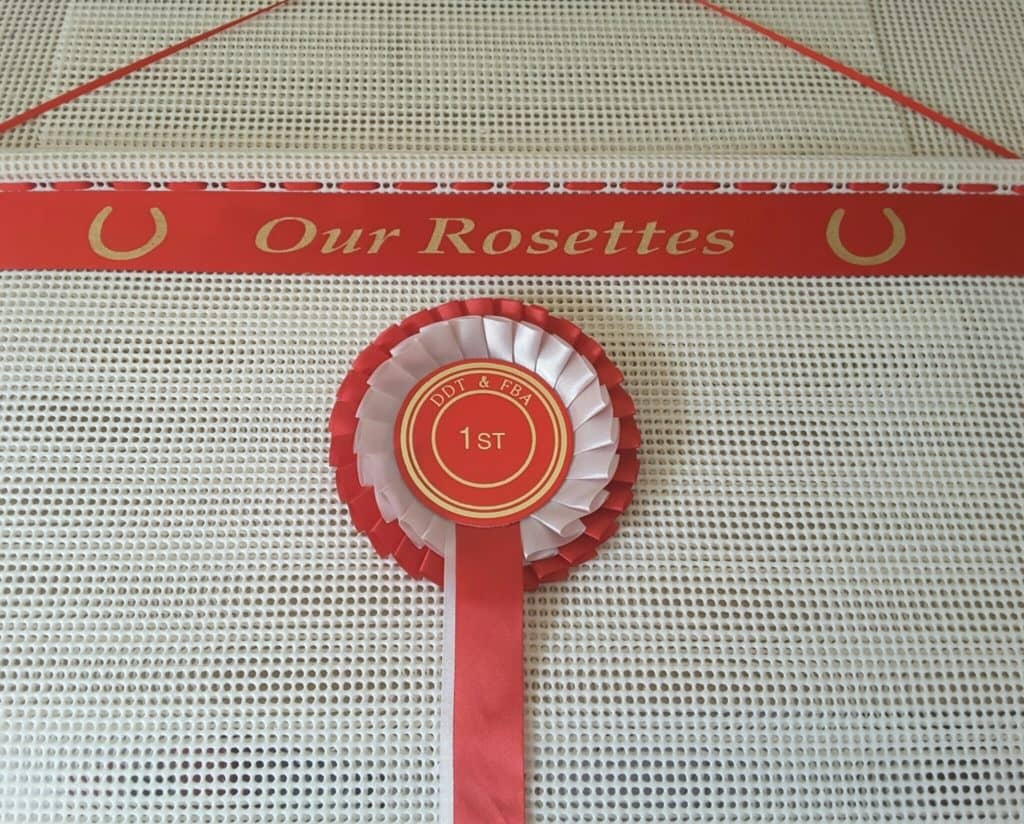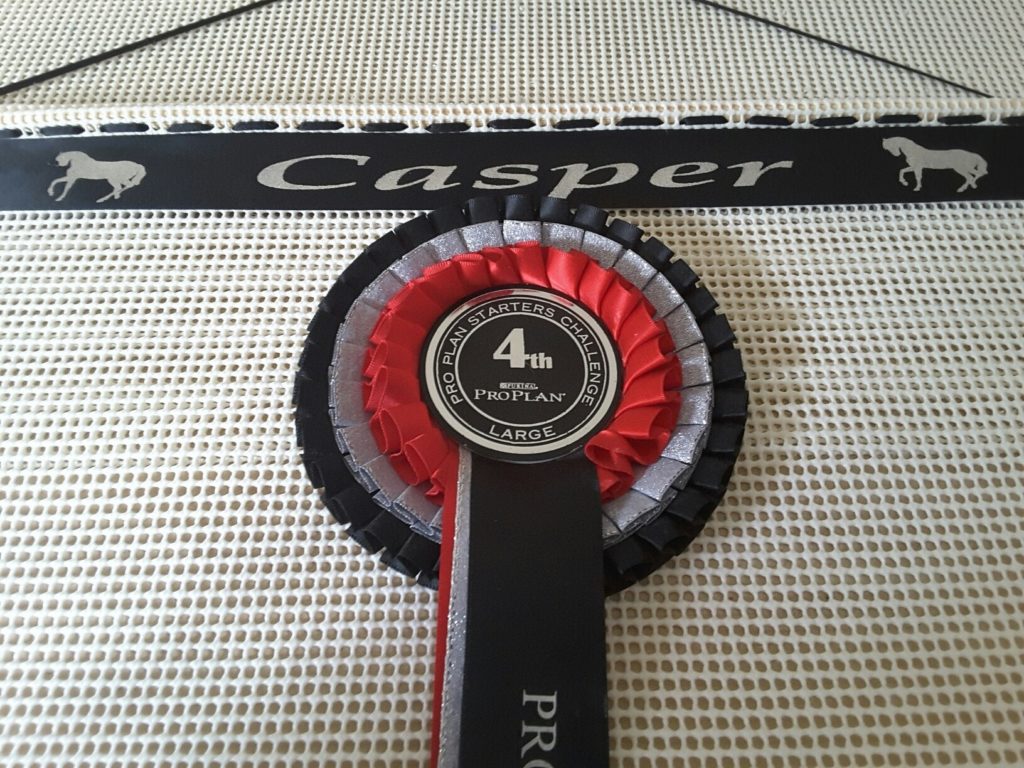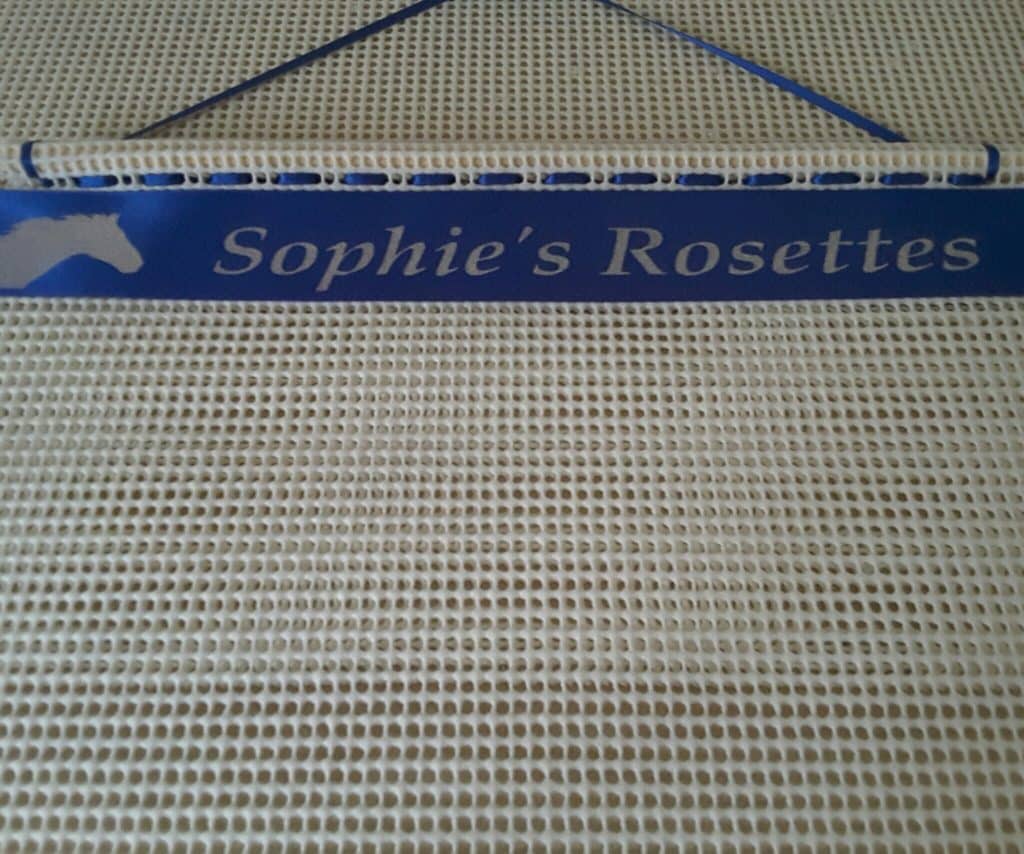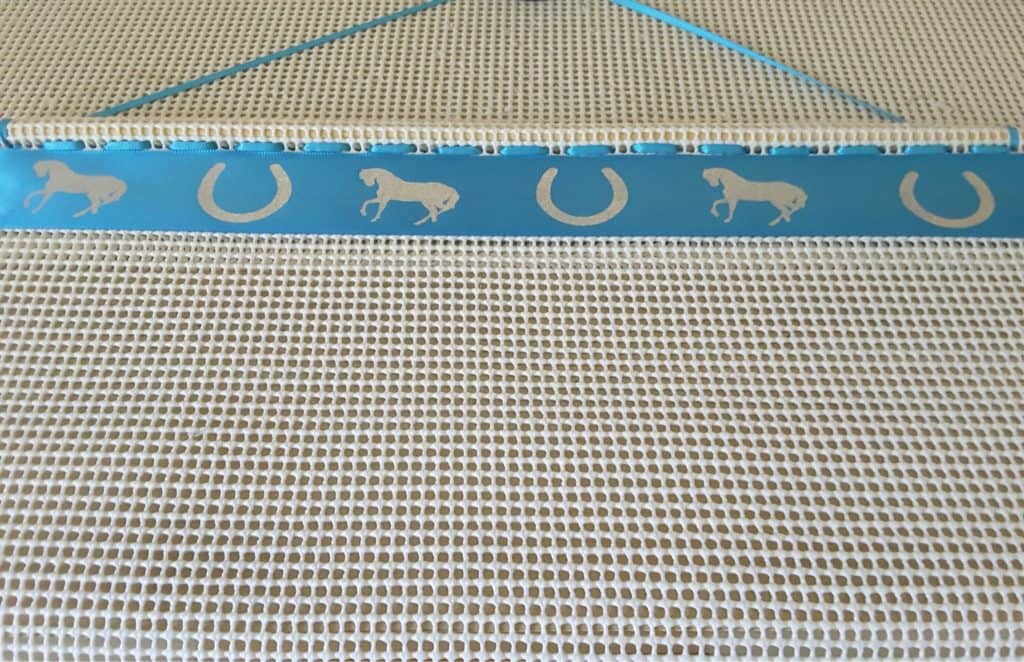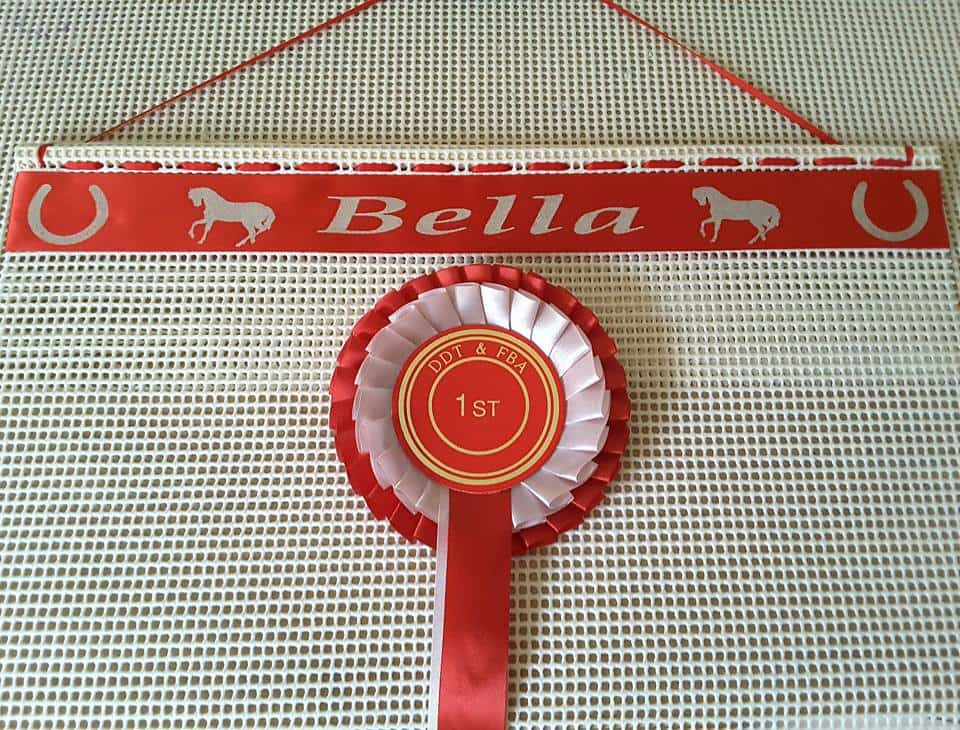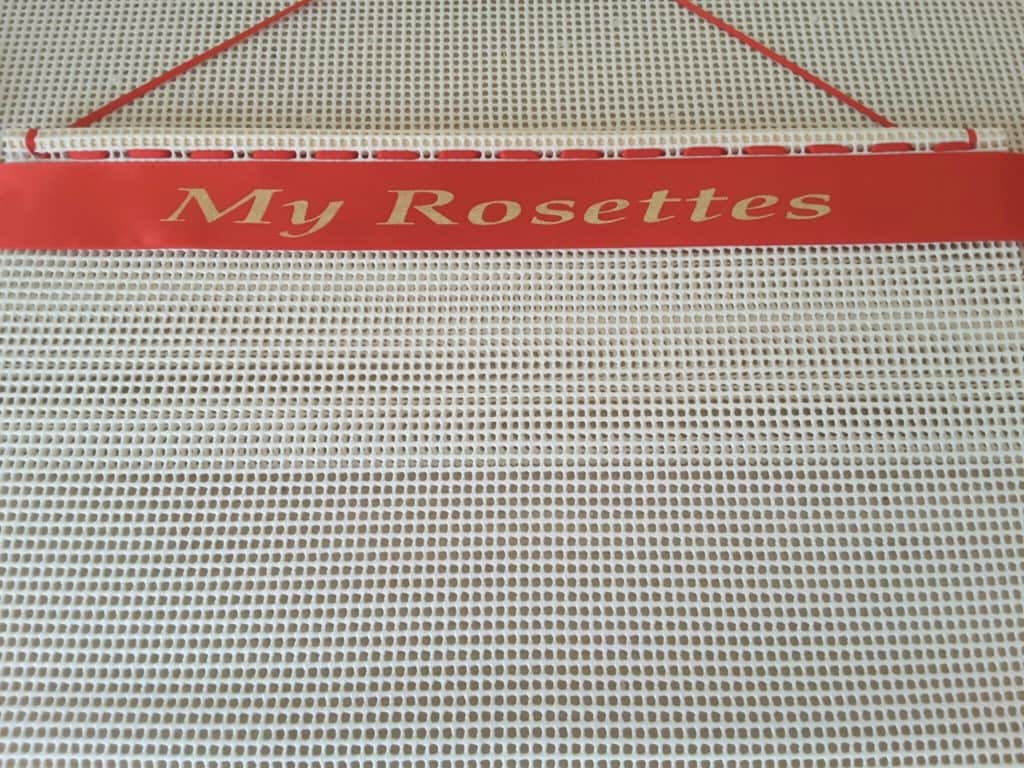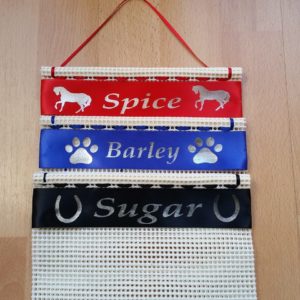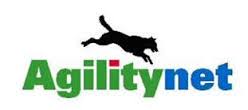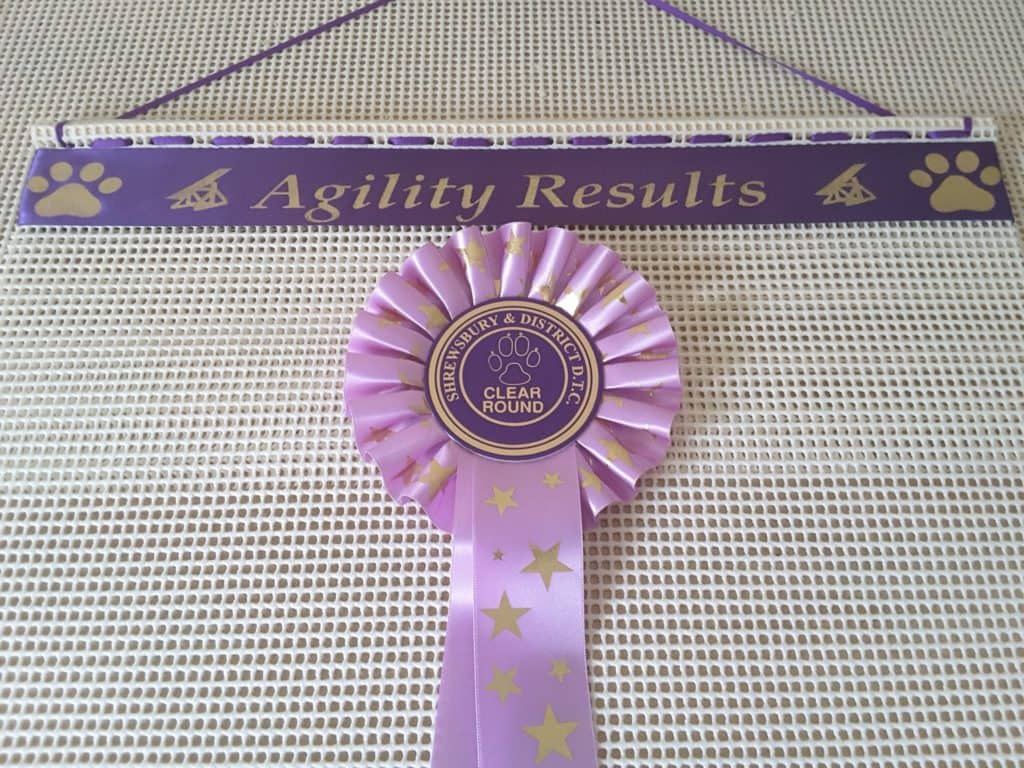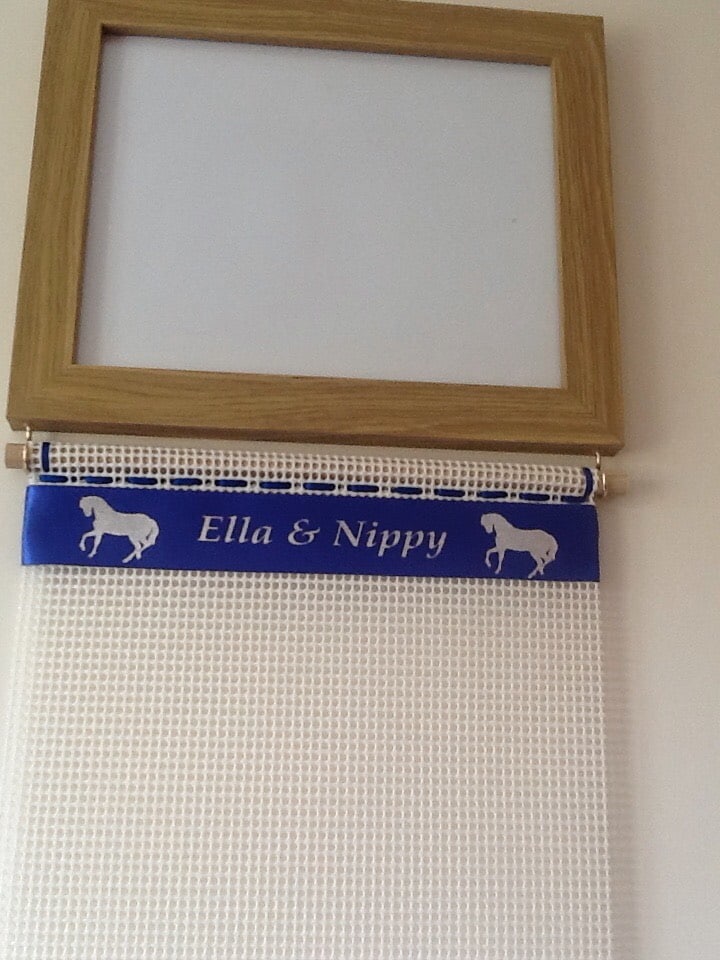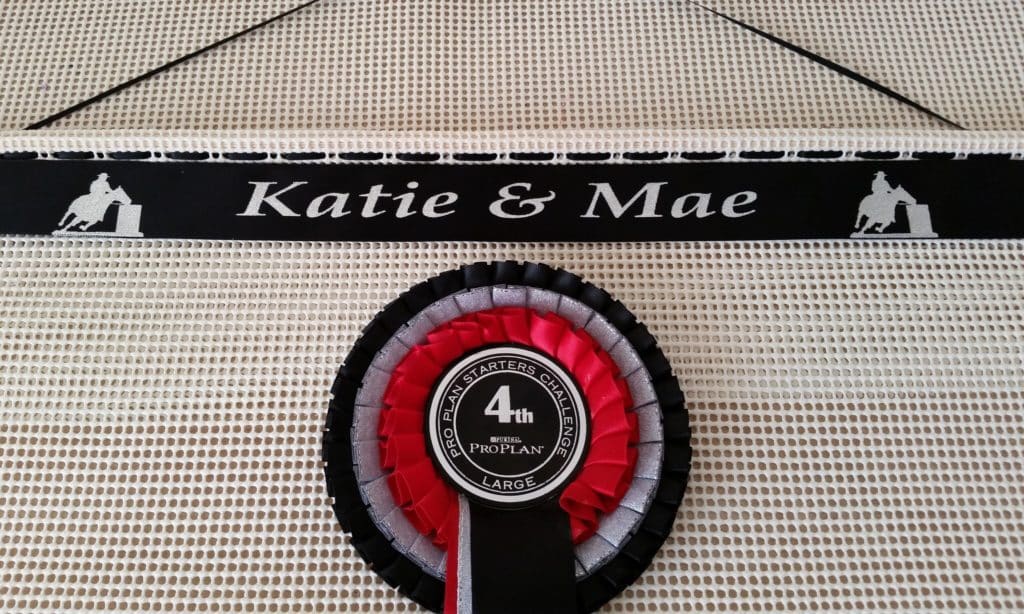 Display Your Rosettes UK  
Display Your Rosettes have  just the solution for displaying  your winning rosettes . Choose from Personalised or NON Personalised Versions.
Our Rosette Holders  are hand made using a durable mesh with many holes,   makes it easy to  pin or clip Your Rosettes.
You may wish to add an image to feature next to your text,   example, horse shoes or paw prints ,see pictures above.  You  may have your own club logo or design that you would like to add to your rosette holder , please send us an email for a quote. 
There are Eight colours of satin ribbon to choose from with your chosen text printed in Gold or Silver. If you would like a colour we are not currently listing please drop us an email , we will source your colour choice.
Product Features.
Header Ribbon Satin 38mm width / 101mm for Banner Holder.

Large Print clearly visible  wall mounted.

Durable Mesh makes it easy to pin or clip your rosettes.

Silver or Gold metallic  or Black print options.

Variety of images available to feature next to your text.

Personalised or non personalised versions .

Hardwood holding pole to secure you Holder.

Eight  Ribbon Colours.

Six Sizes of Holder.
Visit our Store  for prices and size detail  Follow The Link. 

https://www.displayyourrosettes.com/store
FOR A CUSTOM DESIGN , SIZE ,COLOUR,  or IMAGE.
EMAIL US THE DETAILS FOR A QUOTE. 
© Copyright 2017 Display Your Rosettes U.K.